So here we are, it's December and it is time for me to tell you what I have been listening to so you can continue to ignore it and listen to Despacito one more time.
2018 felt like a great step in many directions, but last year's trend of not so great album releases increased significantly and I had to go through a lot to find a list that I would be happy with. There were several compromises, like ignoring EPs or anticipating releases. Ragnar Zolberg released ROG, which was a collection of acoustic demos, that I absolutely loved, but it was not an official major release, so it's not part of the list… And his actual album was… err… an album.
Furthermore, my mood generally prompted me to listen to really old stuff as sometimes it is necessary to find your ground in order to rebuild. That helped a lot, but as a consequence, I didn't get to the new music until I had very little time to go through all of the obscure and underground. So here it is, my Top 10 Albums of 2018…

10- The Tangent – Proxy
Possibly the most eclectic sounding album of this list, The Tangent went with their usual sonic exploration while still playing it safe by giving us an album with soft textures, beautifully intricate musical passages and intertwining lines that keeps us wondering what's coming next.
9- The Paradox Twin – The Importance of Mr Bedlam
The debut album by The Paradox Twin is nothing short to a masterpiece. I stumbled upon this band a few months ago and decided to give their new single, Planeta, a spin, I was surprised. The rest of the record followed suit and definitely made it a contender to get into this list. There is a certain Porcupine Tree vibe, but this band has their own sound and a Sci-Fi theme for their lyrics. Time signatures and soft passages galore!

8- God Is An Astronaut – Epitaph

This album is a Black Hole! Holy density, Batman! Beautiful front to back.
I rarely ever recommend instrumental albums because I find most of them to lack narrative and that makes them more difficult to engage with, however, Epitaph tells you a story without using a single word. From the heartfelt piano and string melodies to the brutally distorted guitars taking you through a full range of emotions. This is a perfect album to just sit down and meditate to. Catharsis!

7- Frequency Drift – Letters to Maro

This one was also a surprise for me this year. Frequency Drift's follow up to 2016's Last is nothing but an evolution in the right direction. Well crafted sounds and carefully placed melodies make this album a bliss to listen to.

6- Ihsahn – Àmr

This is probably the heaviest entry of this list. Emperor's frontman has amazing creative juju and has almost a guaranteed spot in my lists every time he releases music. Arktis (2016) had a more experimental sound whereas Àmr takes more of the dark undertones, it's definitely more metal, but still keeps the melodic passages that relieve the listener for wave after wave of face-melting distortion and dissonant chords. Texture.
5- Amorphis – Queen of Time
Amorphis manages to be heavy, dense, and yet incorporate some of the most beautiful melodies into their music. Hard vocals mixed with clean singing and very clear Northern European melodies throughout make this album a solid follow up to 2015's Under The Red Cloud. Definitely recommended for those who are into heavy epic sounding music.
4- YOB – Our Raw Heart

YOB is love, that's all!
This album would have been at the top of my list had the circumstances been different, but holy moly! this album is sludge. Atmospheric, perfectly balanced, heavy when it needs to be. Their first album with Relapse was written by frontman Mike Scheidt in a hospital bed after having health issues, and that translates to music that's honest, nothing about this album feels manufactured to cater to anyone. That's why YOB has always been a cult band and Our Raw Heart delivers!

3- Judas Priest – Firepower

That Marshall tone, Glenn Tipton's riffing from the start, the addition of the freshness in Richie Faulkner's playing, Rob Halford's powerful vocals; it's all there!
Redeemer of Souls (2014) came out on my birthday four years ago and it was easily album of the year. This time around their songwriting is still top notch indeed and the choruses (Chori?) are catchy AF, and when it was released I assumed that this was going to top this list, but it's 2018 and it's not cool to assume things, so here we are at Number three. Redeemer of Souls was a stronger release and even though I blasted this at ultra high volumes in my former Go-Kart, it faded in the second half of the year, probably based on my own life rather than the quality of the music, but alas!

2- Ostura – The Room

So… Hear me out here. This is a debut album, and it's as ambitious as it gets. Production is beyond great and the amount of effort put into this is to admire. Every note seems to be carefully placed in the right place, both singers interact seamlessly giving you a ridiculously immense palette of sounds, the synths, the strings, the soft melodic vocals, the heavy riffs, all the sound effects that go with the story, counterpoint, you name it. It's all there. Truly a masterpiece!

1- Andrés Calamaro – Cargar La Suerte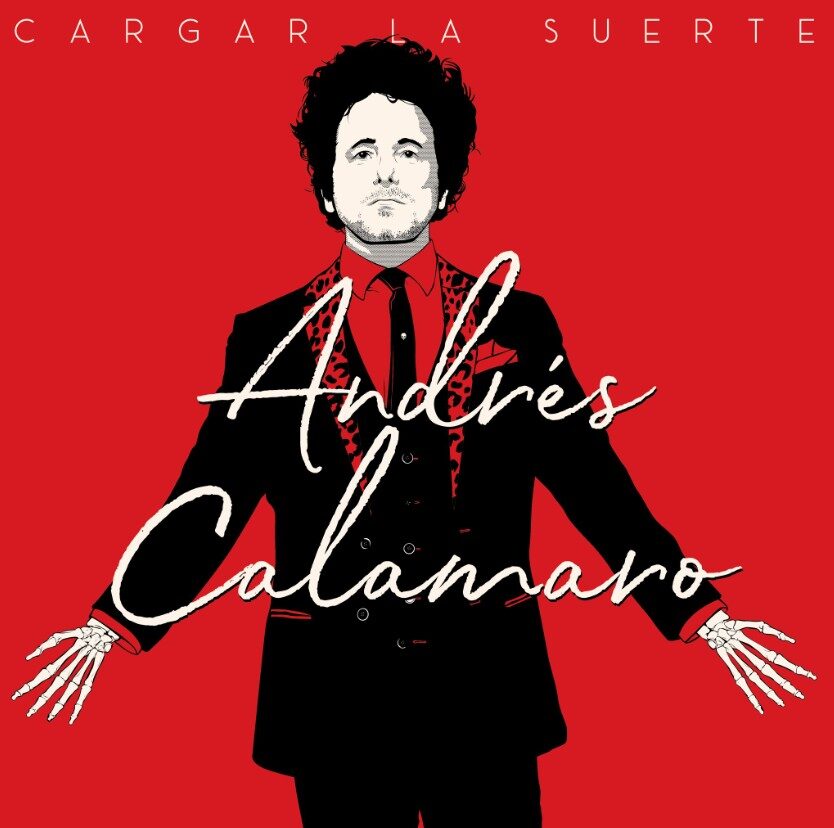 So… This is it… I know, it would have been different, but here we are. This year I went down to a nostalgic path and this album pretty much walked to my door and busted it open. Spanish Rock has always been one of my biggest pleasures because of it's significance. Structurally very different from anything I usually listen to, more focused on stories and songwriting than the music itself, but with the right layers, the music can be just as powerful. This album took me places and I enjoyed every second of it and go back to it very often. This was by far my favourite release of 2018.

---
I was going to write a list of disappointments but in reality I didn't spend enough time to listen to enough albums to criticize them in any way. (The Sea Within… What was up with that though?)

---
So that was it for me this year. Life definitely got in the way, but changes were made, circumstances adjusted and now I'm getting ready to listen to more music in 2019. I'm sure we'll see each other around, one way or another. Drop a note, let me know what your favourites were in 2018!